Rostov-on-Don, 79/14 Sholokhova avenue
Vertol expo center
The Exhibition and Convention Center DonExpoCenter is located in the heart of the capital of southern Russia and is the largest event venue in the Don region. Large-scale thematic exhibitions, congresses, business events of federal and regional significance are constantly held here.
EC "DonExpocenter" has the award of the international competition "MICE-Awards" as the "Best Congress Center in Russia" and is a member of the global exhibition association UFI.
Way from Valencia hotel to Vertol Expo Center:
By car: 17 min
By public transport: 38 min
Motorway distance: 7,8 km
See driving directions to Vertol Expo center.
Rooms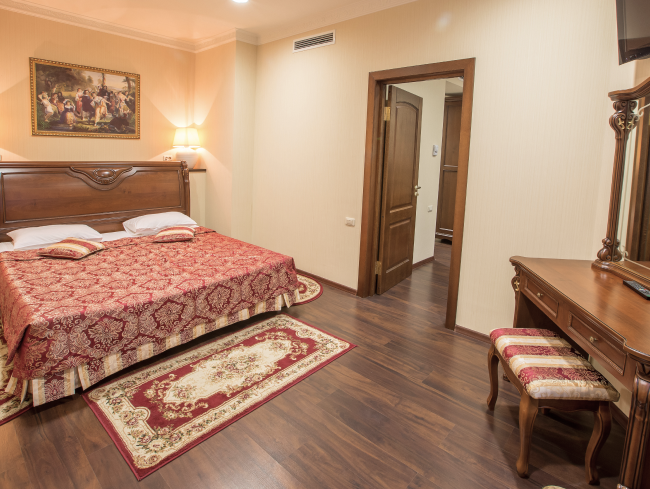 Suite
Improved design and panoramic view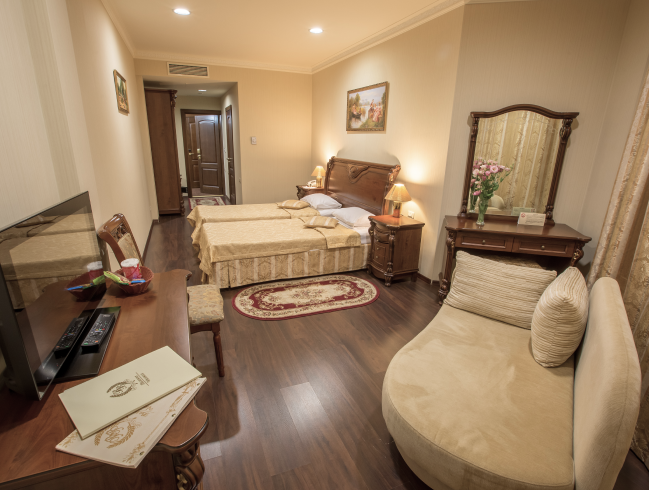 Business
Excellent interior composition combined with respectability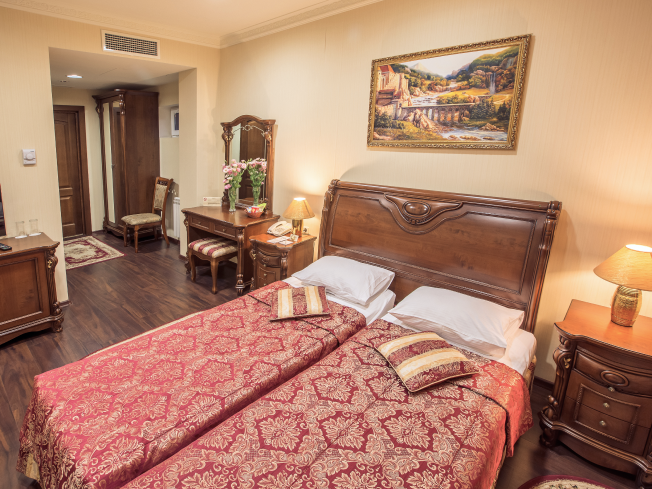 Standard
Amazing combination of style and comfor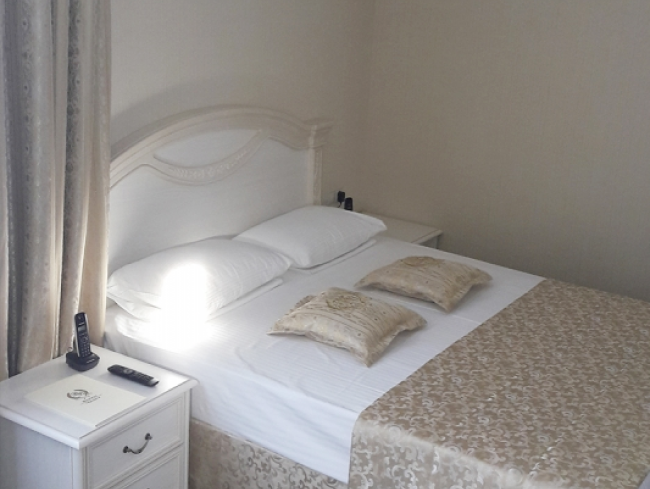 Economy
Everything you need for comfortable rest
At the moment, the congress and exhibition center includes: 3 exhibition halls with a total area of 8400 sq.m, 12 conference rooms with a capacity of 10 to 900 people, a banquet hall with 300 seats. In total, DonExpoCenter can offer 15,000 sq.m. open areas. For the convenience of visitors and participants of the events, there is a parking lot for 400 cars, in the immediate vicinity of the exhibition center there is athree-star Topos Congress Hotel with 150 rooms.
DonExpocenter is the only congress and exhibition center in the Don region, capable of not only holding business events of any format at the highest level, but also organizing a banquet, as well as accommodating everyone on the territory of the congress hotel. We invite you to become a participant in one of the events of the Vertol Expo Exhibition Center or even realize your business idea on this site!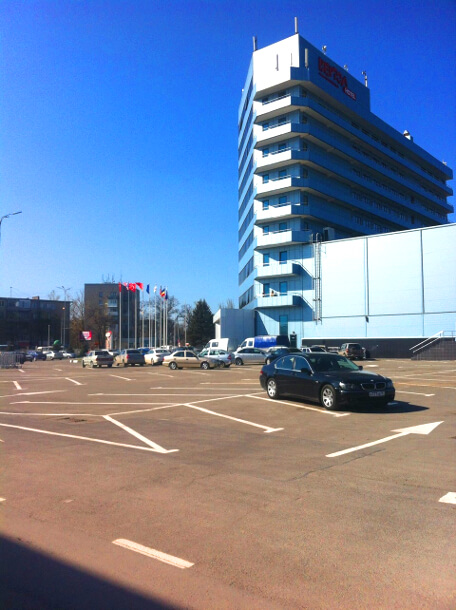 We will contact you
And answer your questions!