Rostov-on-Don, 79/14 Sholokhova avenue
1-st category
Standard
A comfortable standard room is a great combination of style and comfort which only Rostov-on-Don can offer! There are different hotels and prices, but there's only one Valencia!
Capacity: 2 people
Beds: 2, twin beds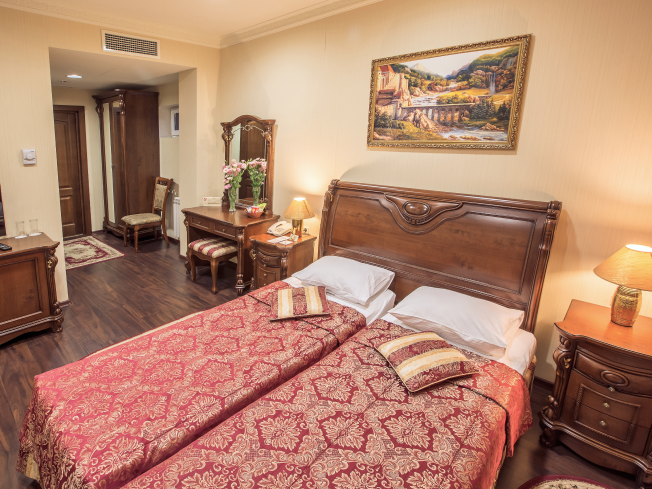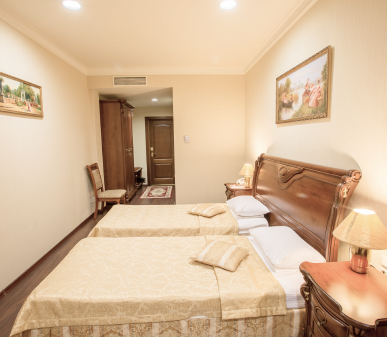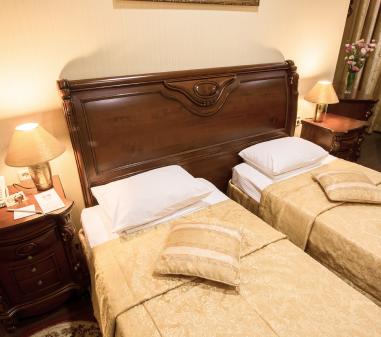 Equipment:
Twin beds
Direct dial telephone
Bedside tables
Digital safe
Individual air conditioning
Closet
LCD TV
The room is equipped with classic furniture made from natural wood and foreign fixture.
Room interior is made in different colors – ruby, gold and emerald, ask receptionist about a possibility to choose a particular room color.
Bathroom:
Shower stall
Toiletries
Toilet
Hairdryer
Cosmetic mirror
Set of towels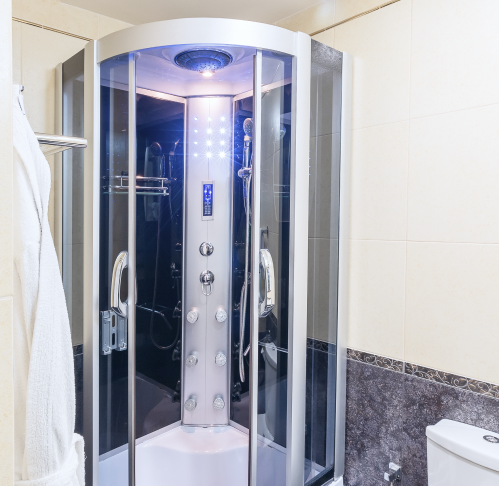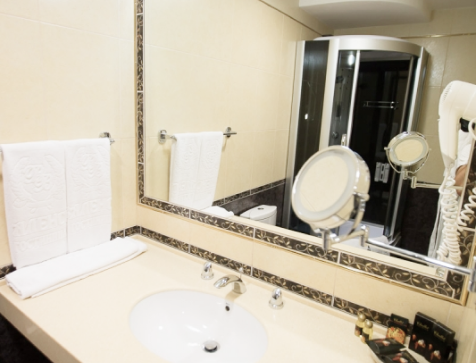 Discount until 31.12.2022
Room price Standard
5 500 2 750 rub per day
Included in price:
Included in price
Accommodation conditions:
Check-in - 13:00, check-out - 12:00

Checking-in before the pay hour from 0:00 to 12:00 (early booking) is only possible on room-available basis and with extra charge. According to the judgement of 9.10.2015 №1085 paragraph 29, when checking-in from 0:00 to 12:00, the price of accommodation is charged in an amount no more than price for a half of a day.
In case of check-out delay, the hotel makes extra charge:
from 12:00 to 18:00 - hourly rate
from 18:00 to 23:59 half a day rate
In case of check-out delay more than 12 hours from the check-out hour (13:00), the hotel charges you a price of a whole day.