Rostov-on-Don, 79/14 Sholokhova avenue
Pushkinskaya street
Pushkinskaya street is one of the most famous and most beautiful in Rostov-on-Don. It is located in the center of Rostov, its length is 3.5 km. There are many ancient buildings, monuments, unusual trees, artfully decorated flower beds. In addition to the sidewalks, the pedestrian zone is represented by a small boulevard in the middle.
We invite guests of our city for a walk along Pushkinskaya Street - here you can immerse yourself in the unique atmosphere of Rostov-on-Don.
Way from Valencia hotel to Pushkinskaya street:
By car: 19 min
By public transport: 27 min
Motorway distance: 6,6 km
See driving directions to Pushkinskaya st.
Rooms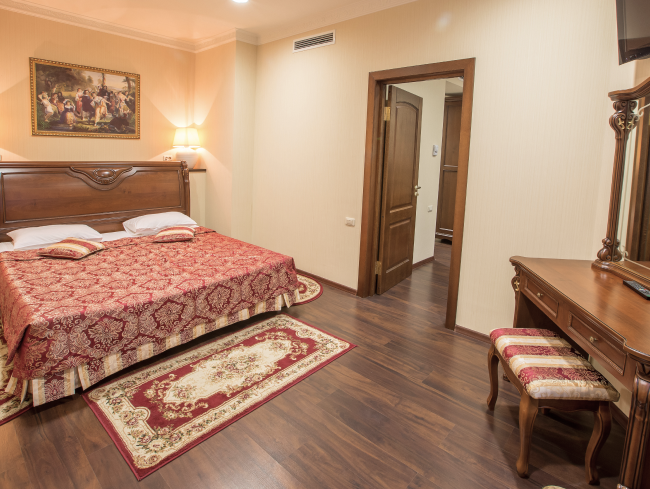 Suite
Improved design and panoramic view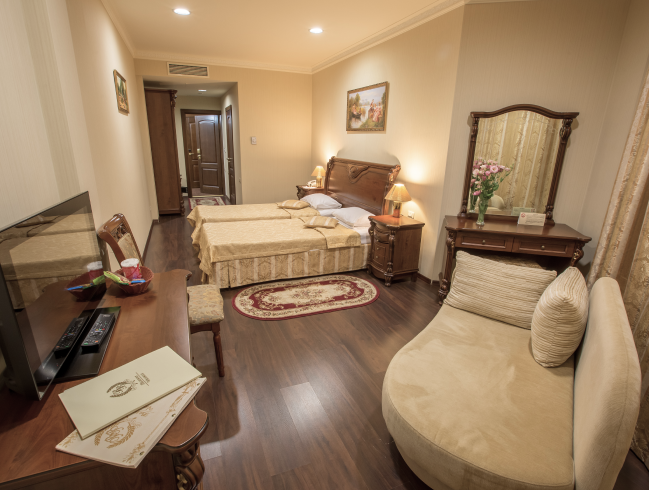 Business
Excellent interior composition combined with respectability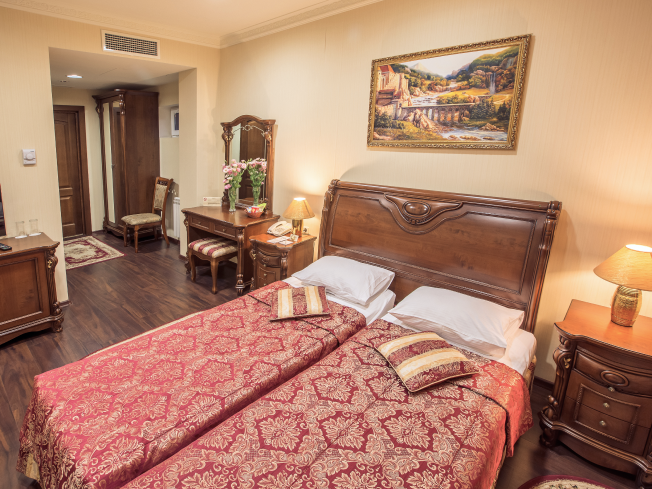 Standard
Amazing combination of style and comfor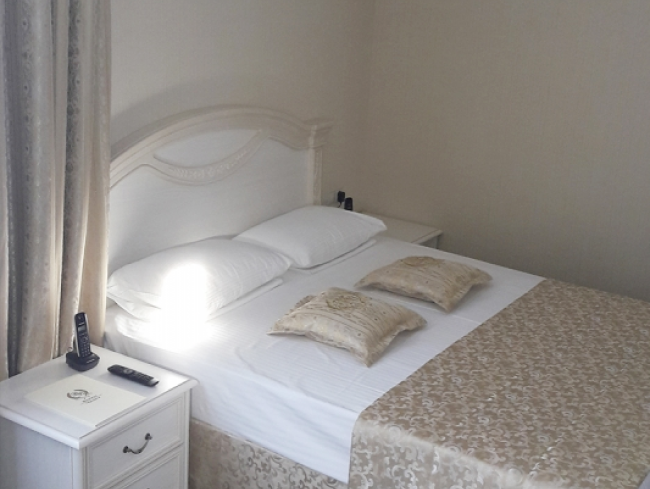 Economy
Everything you need for comfortable rest
Pushkinskaya is a street with a rich history. For the first time on the map of Rostov it appeared in 1870 and was called Kuznetskaya. An interesting fact - part of the street was laid along the ramparts and ditches of the former fortress of Dmitry Rostovsky. The creation of the street as a boulevard, one of the most beautiful in the city, began at the beginning of the 20th century - it received electric lighting earlier than the others. Currently, not far from this street are such sights of our city as the Institute of Architecture and Arts, the Don State Public Library, Gorky Park.
Known to all Rostovites and guests of the city, Pushkinskaya is now landscaped and reconstructed. Here, landscaping, lighting were updated, it is paved for whole blocks, tiled, paths are made, new benches are set up. We invite you for a walk in the historical center of Rostov-on-Don!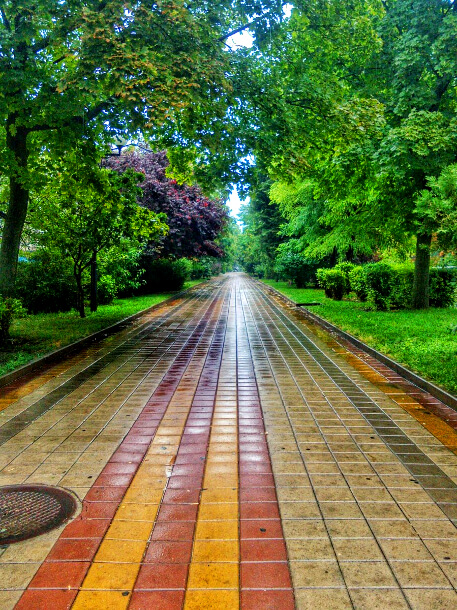 We will contact you
And answer your questions!