Rostov-on-Don, 79/14 Sholokhova avenue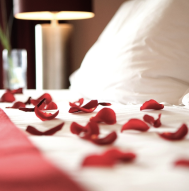 Rose petals and candles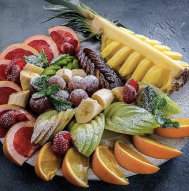 Fruit basket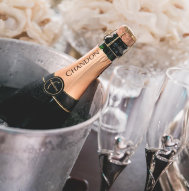 Sparkling wine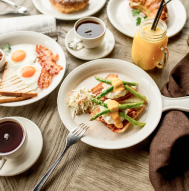 Breakfast in room
You can spend the most unforgettable romantic dinner in Valencia.

A suite room for your date decorated with candles, a bed covered with rose petals, a fruit basket and Spanish sparkling wine will help you to create a romantic atmosphere.

In the morning a loving couple will be woken up by a slight smell of breakfast which can be brought directly to your room. This all is included in Romantic pack which you can book in Valencia hotel.

What does Valencia know about
loving couples?
You don't need anyone else around you and you don't want to be distracted by service or any other matters. A couple can be full with love but a delicious dinner may become a great part of your evening. Rose petals and sparkling wine may seem a little trivial but they definitely create a romantic atmosphere which help love hormones to be produced.

We took it in account so our staff is invisible yet responsible, food is light and decoration is creative.
Room decorating with rose petals and candles
Sparkling wine as a gift
Delicious romantic dinner
Staff making right atmosphere
Two-bedroom suite with a king size bed

6 000 4200 rub per day

Decorations, sparkling wine and fruits

3000 rub
Romantic dinner in Spanish
restaurant

MENU PRICES

Breakfast in room

FREE
We'll get in touch with you
And answer all your questions!