Rostov-on-Don, 79/14 Sholokhova avenue
Olimp 2 Stadium
Sports fans, and especially avid football fans, are invited to the home area of the Rostov football club - the Olymp 2 stadium. The capacity of this stadium is 15 840 spectators. It was built in 1930, afterwards itwas rebuilt many times (the last time in 2009)
In different years, famous clubs such as Brazilian Gremio, Vienna Rapid, Turkish Galatasaray, Italian Juventus, appeared on the green grass of the Rostov Arena Olimp-2.
Way from Valencia hotel to Olimp 2 Stadium:
By car: 5 min
By public transport: 15 min
On foot: 15 min
Motorway distance: 1,6 km
See driving directions to Olimp 2 stadium.
Rooms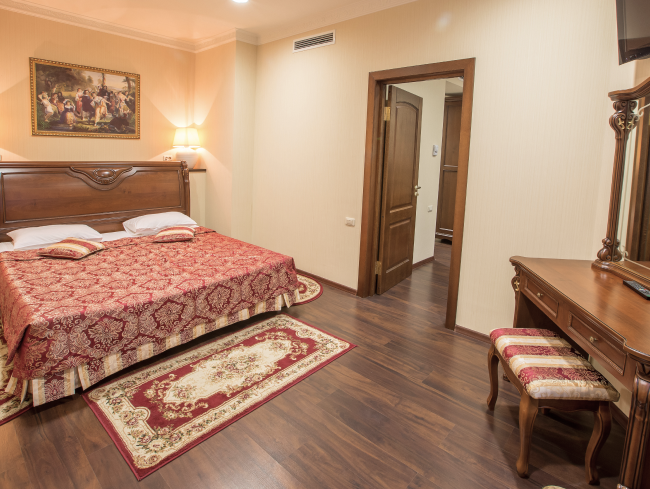 Suite
Improved design and panoramic view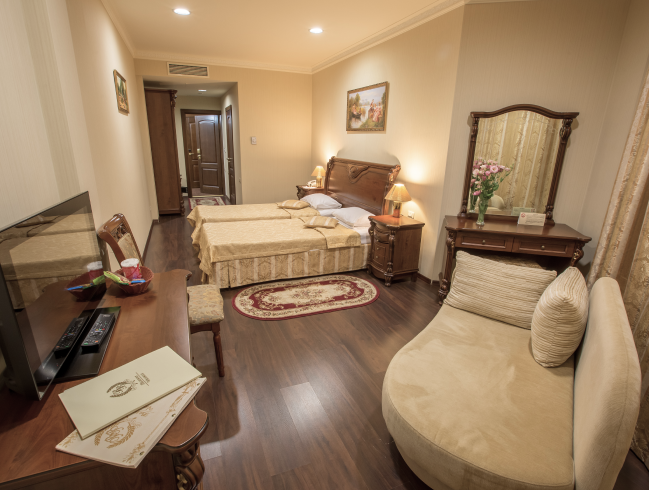 Business
Excellent interior composition combined with respectability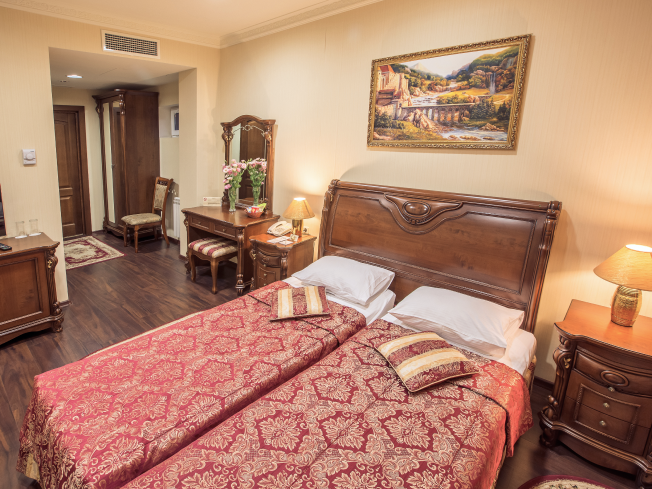 Standard
Amazing combination of style and comfor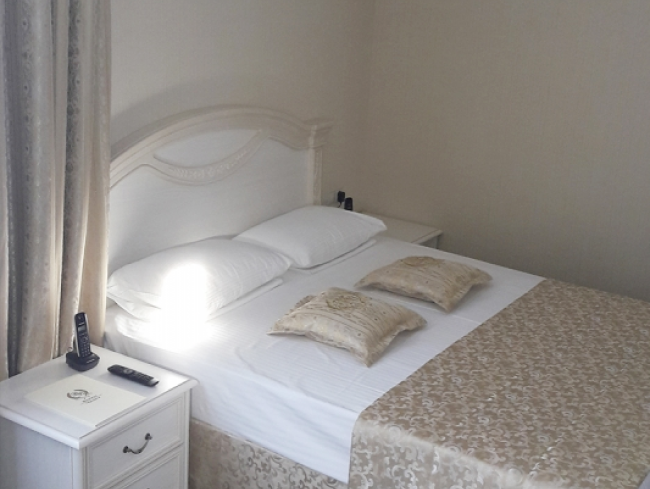 Economy
Everything you need for comfortable rest
At the moment, Olymp-2 is a modern sports facility equipped with high-tech equipment and meeting international standards. The light on Olymp 2 can operate in three modes: 800, 1000 and 1200 lux - for training, matches of the Russian championship and European cups. The grass in the stadium is natural and it's heated. For the convenience of spectators and fans, the stadium is equipped with a new scoreboard. Safety during matches is provided by 42 CCTV cameras. The Olymp 2 stadium is assigned the first category.
If you want a thrill and sports excitement, be sure to visit the Olymp 2 stadium. Watching a football match gives an unforgettable experience, and if this happens in the stands of a modern stadium, you canget even more emotion. We invite you to feel the spirit of Russian football in Rostov-on-Don!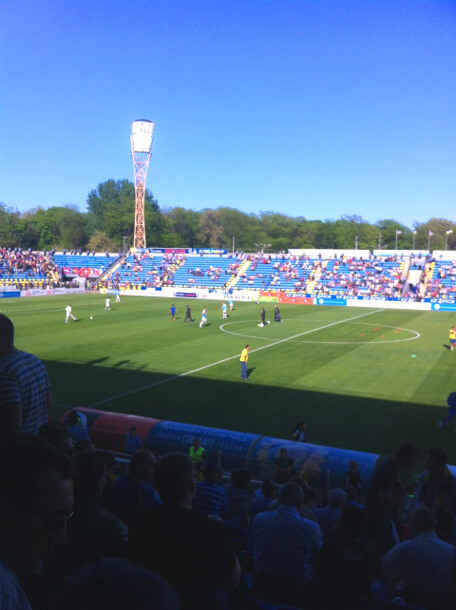 We will contact you
And answer your questions!