Rostov-on-Don, 79/14 Sholokhova avenue
Luxor cinema
We invite you to one of the best cinemas in Rostov-on-Don - Luxor in the Golden Babylon shopping center. In the repertoire of the cinema there are always relevant movie news and rental leaders.
The multiplex accommodates nine halls, designed for 1227 people. Each hall is equipped with mother-of-pearl screens, modern sound and projection equipment, soft comfortable chairs and an air conditioning system - all this will give you the opportunity of super-comfortable viewing.
Way from Valencia hotel to Luxor cinema
By car: 1 h 25 min
By public transport: 48 min
Motorway distance: 18 km
See driving directions to Luxor cinema
Rooms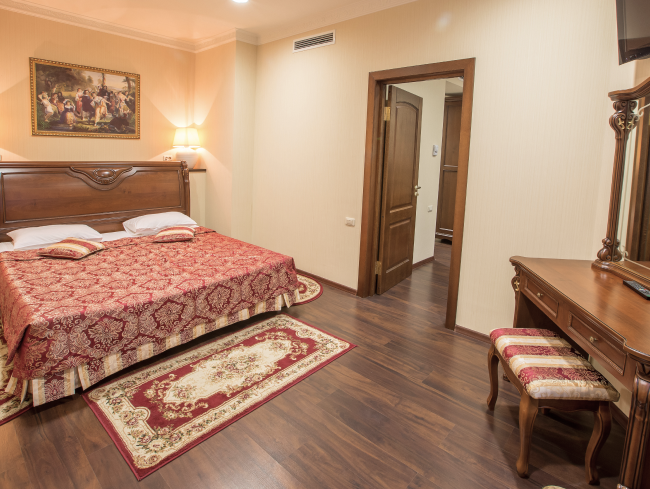 Suite
Improved design and panoramic view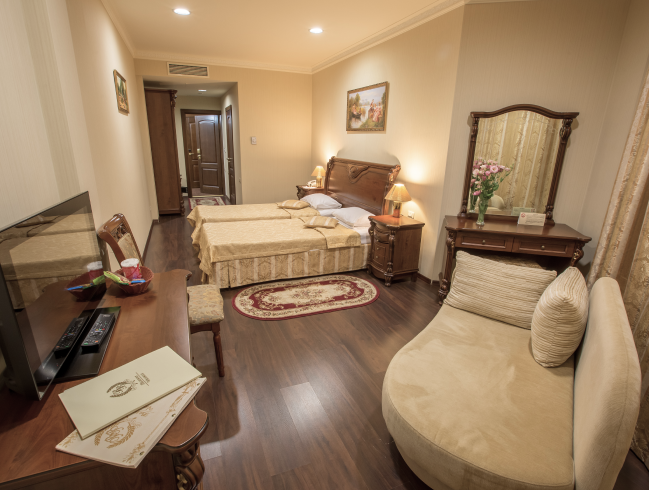 Business
Excellent interior composition combined with respectability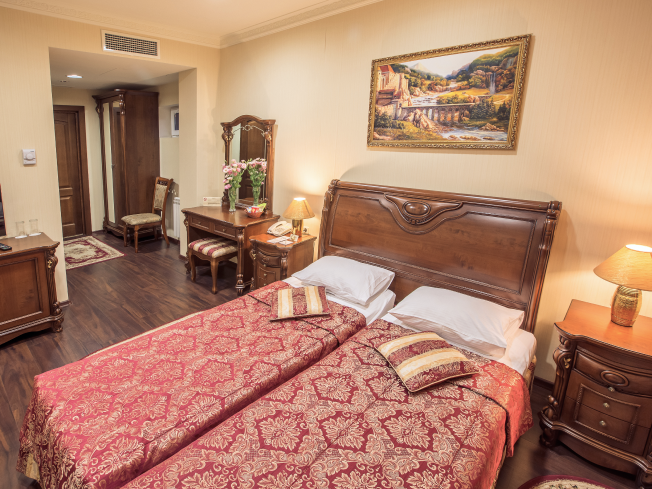 Standard
Amazing combination of style and comfor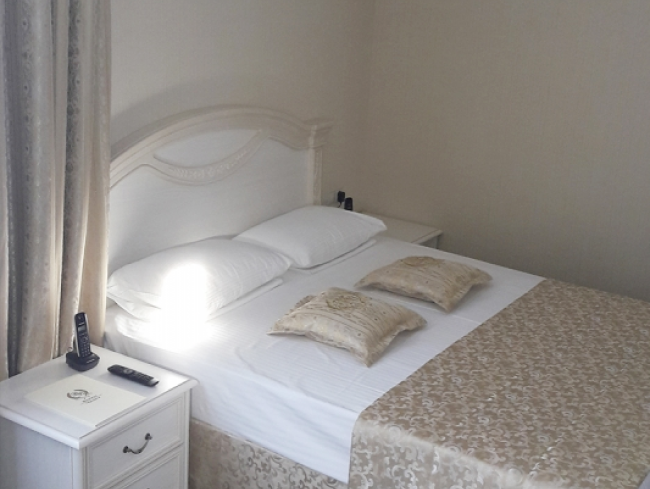 Economy
Everything you need for comfortable rest
Modern equipment of the latest generation guarantees viewers high quality image and sound. Ergonomic chairs will make watching movies especially enjoyable. For those who prefer an exclusive relaxation, there is the opportunity to watch a movie in the VIP lounge of increased comfort. For all visitors to the cinema there is a movie bar located in the lobby with comfortable armchairs and tables. Luxor chain snack bars are widely known among moviegoers with a special recipe of popcorn, the taste of which is remembered by fans of new domestic and foreign cinema for a long time. The Golden Babylon shopping and entertainment center has ample parking, a huge number of shops, as well as cafes and restaurants. In any case, you won't get bored while waiting for a session.
Luxor is the best place to explore the world of cinema. Unfortunately, the cinema is currently closed.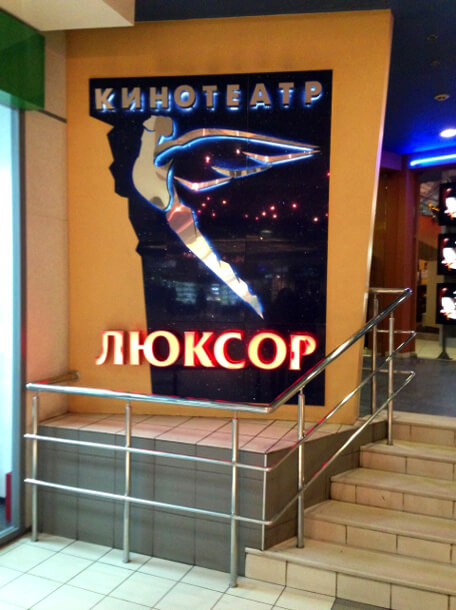 We will contact you
And answer your questions!