Rostov-on-Don, 79/14 Sholokhova avenue
Charlie cinema
Do you want to have an interesting and pleasant evening? The best solution is going to the cinema. The most anticipated premieres and best films await you at the Charlie cinemas in Rostov-on-Don.
Cinemas of the famous cinema chain are located in our city in two shopping and entertainment centers: Sokol shopping center and Babylon shopping center. Not a single Charlie movie theater is similar in interior to another! Ergonomic chairs, high quality sound and images will allow you to fully enjoy the movie.
Way from Valencia hotel to Charlie cinema:
By car (Western district/Northern district: 43/50 min
By public transport (Western district/Northern district): 45/49 min
Motorway distance (Western district/Northern district): 11/10 km
See driving directions to Charlie cinema
Rooms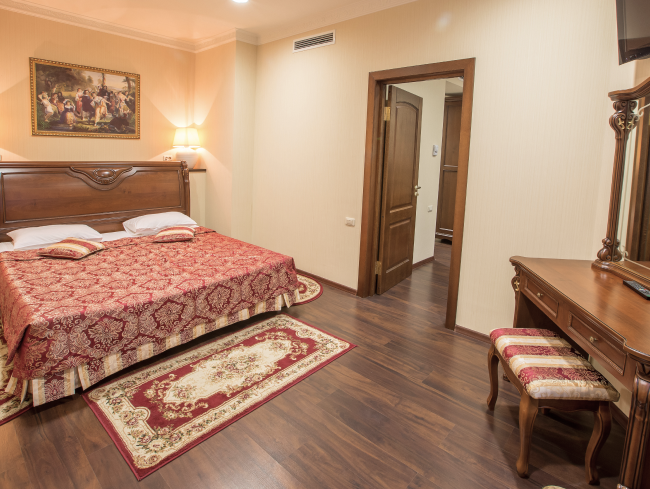 Suite
Improved design and panoramic view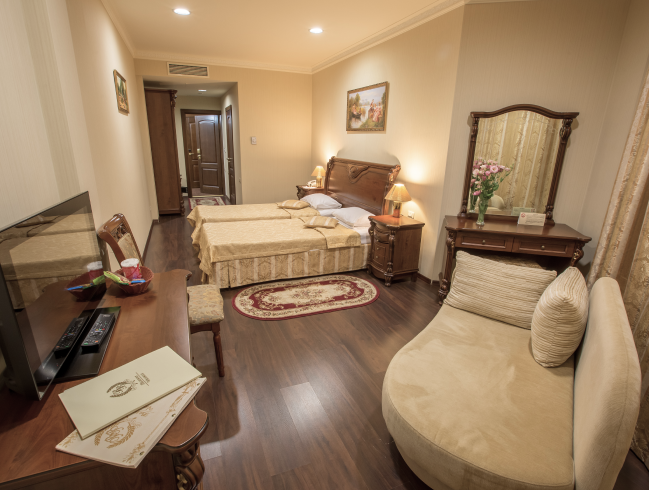 Business
Excellent interior composition combined with respectability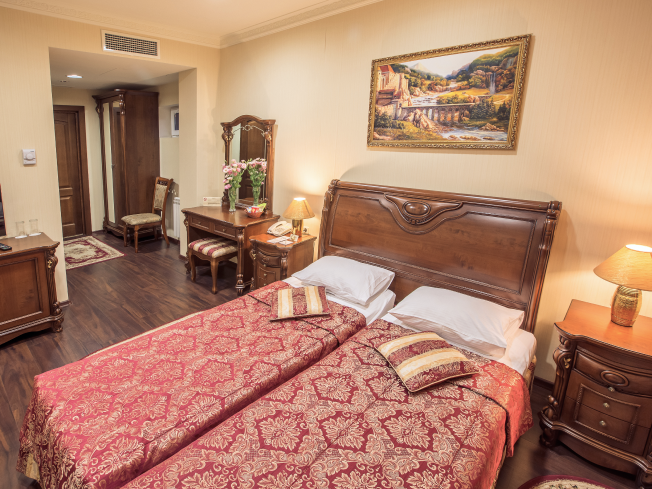 Standard
Amazing combination of style and comfor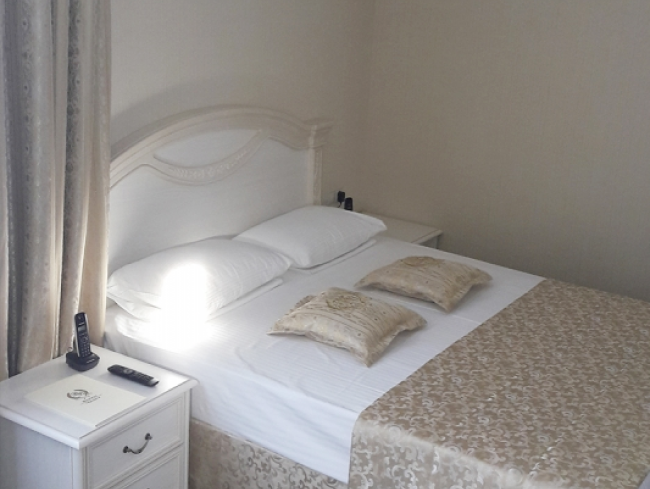 Economy
Everything you need for comfortable rest
The Charlie Cinema in the Babylon shopping center has 4 halls and is designed for 450 seats. A spacious foyer with a seating area, a cosession-bar, a play area, a children's corner - all this will help you pass the time with interest in anticipation of a movie show. The cinema shows films in 2D and 3D, as well as in the format of 48 frames per second. The love-seats zone on the last row and comfortable seats with a reclining armrest and a swinging back will make viewing especially comfortable.
Charlie Hall in Sokol shopping mall is decorated in the style of the platform of the railway station, to which the first cinema locomotive comes - the Lumiere brothers steam locomotive, and the halls are called "Platforms". The cinema is designed to receive 606 spectators in 5 rooms, 2 of which are equipped with soft VIP sofas. The cinema uses the most advanced Dolby Digital Surround EX sound system. Immerse yourself in the magical world of cinema with Charlie!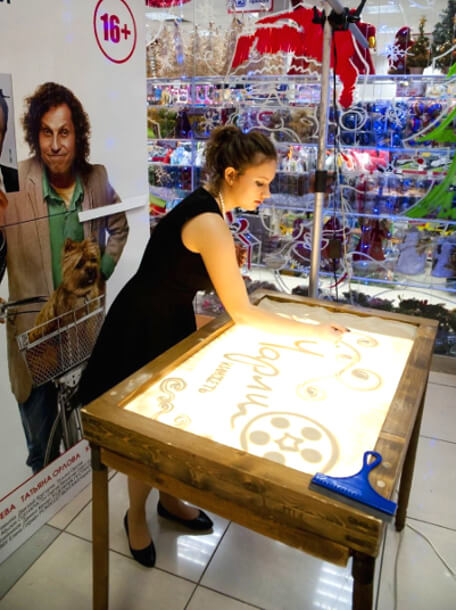 We will contact you
And answer your questions!