Rostov-on-Don, 79/14 Sholokhova avenue
Kinomax Don cinema
We invite you to visit one of the best cinemas in our city - "KinoMax-Don", located in the mega-center "Horizon" on Nagibina Avenue. Do you like going to the movies? Appreciate the high quality of the image and sound during the session? Prefer comfort? Then KinoMax-Don is the cinema for you.
Here the repertoire is always compiled with a focus on the audience's wishes, and high standards of customer service have long been a hallmark of the cinema.
Way from Valencia hotel to Kinomas Don cinema:
By car: 17 min
By public transport: 39 min
Motorway distance: 8 km
See driving directions to Kinomax Don cinema.
Rooms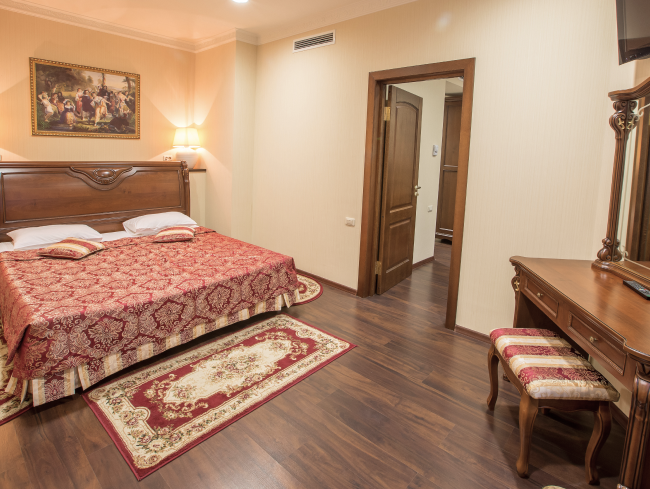 Suite
Improved design and panoramic view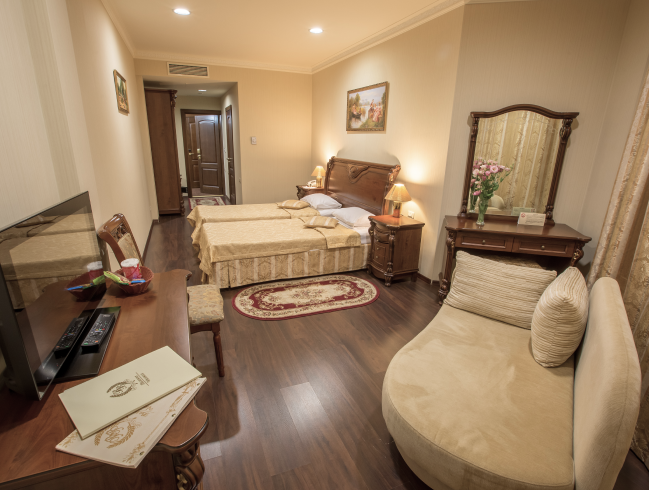 Business
Excellent interior composition combined with respectability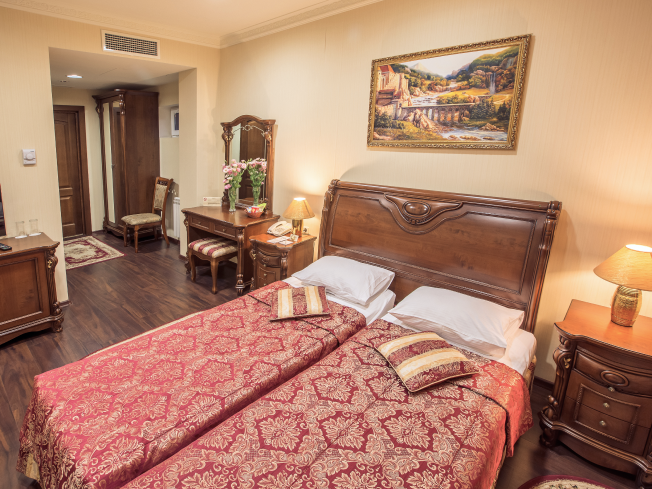 Standard
Amazing combination of style and comfor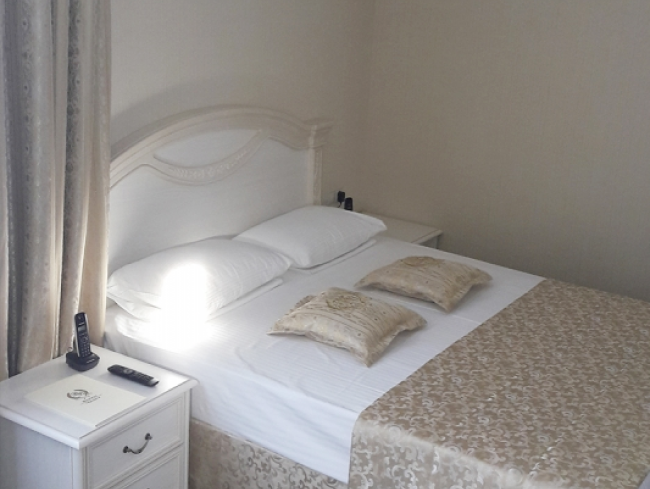 Economy
Everything you need for comfortable rest
The halls of the KinoMax-Don cinema are equipped with the latest technology - state-of-the-art equipment allows the viewer to completely immerse themselves in the magical world of cinema. It's good to know that in this cinema there are several loyalty programs that can allow you to significantly save on going to the cinema. "KinoMax-Don" has 8 auditoriums, where films in 2D and 3D are broadcast.Comfortable ergonomic chairs of increased comfort, a modern and effective air conditioning system - all this will make your time spent in the cinema pleasant and memorable.
There is a movie bar in the lobby of the cinema where you can buy popcorn, various snacks and drinks. In the mega-center "Horizon" there is a huge number of modern shops and catering points for a comfortable stay. Cinema "KinoMax-Don" is waiting for you!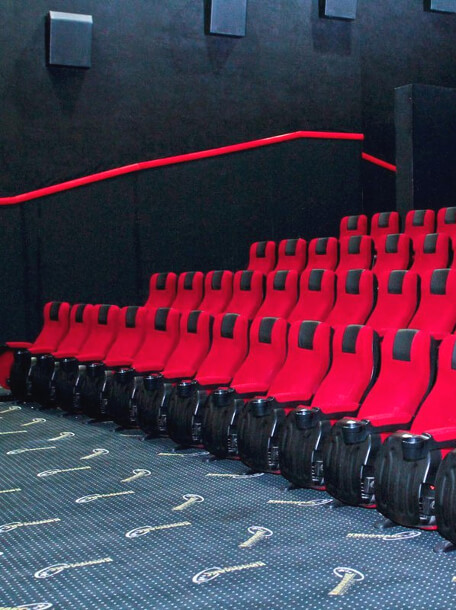 We will contact you
And answer your questions!