Rostov-on-Don, 79/14 Sholokhova avenue
Coral Swimming Pool
Prefer an active lifestyle? We invite you to the Coral pool - one of the most popular pools in Rostov-on-Don. If you have free time, spend it with the benefit of your health. The low price of a single visit will pleasantly surprise you.
Lovers of swimming are always welcome here - in addition to recreational swimming for children and adults, Coral offers swimming training services, as well as invites to sports events.
Way from Valencia hotel to Coral swimming pool:
By car: 5 min
By public transport: 15 min
On foot: 15 min
Motorway distance: 1,9 km
See driving directions to Coral swimming pool.
Rooms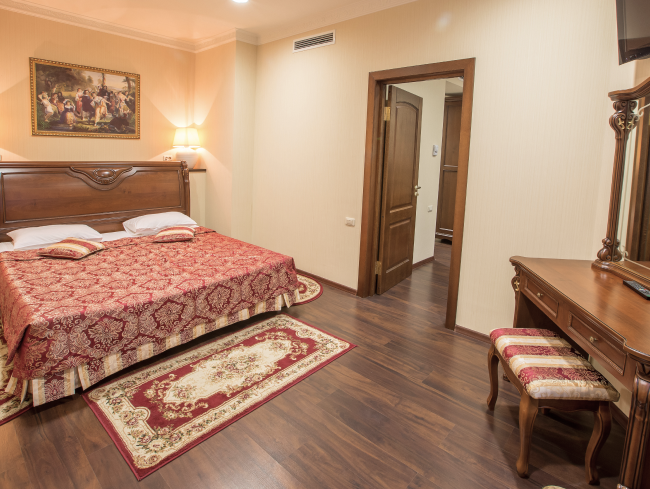 Suite
Improved design and panoramic view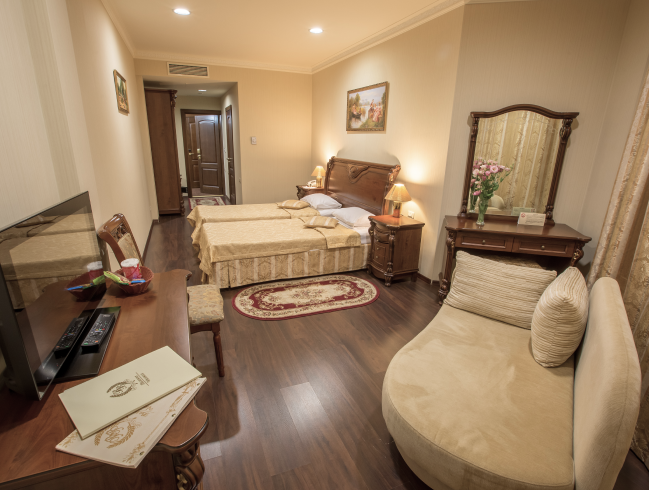 Business
Excellent interior composition combined with respectability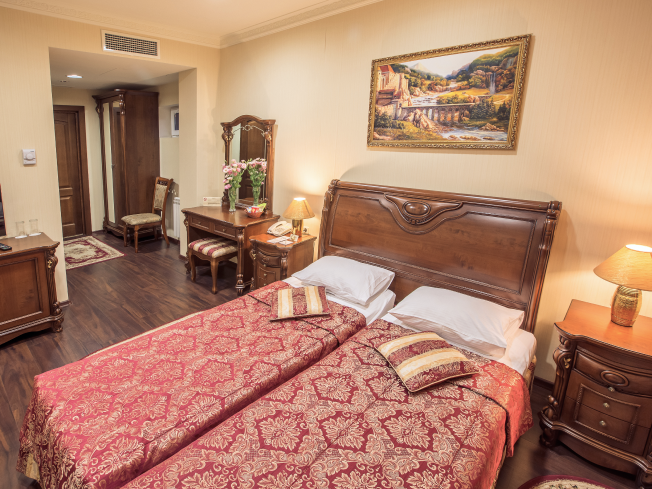 Standard
Amazing combination of style and comfor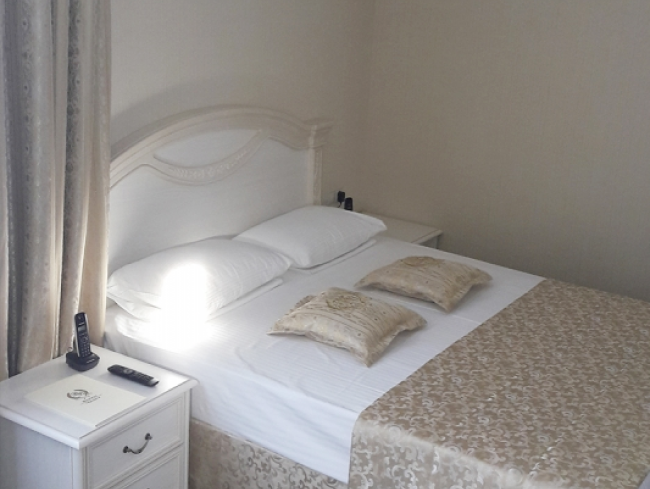 Economy
Everything you need for comfortable rest
In the pool there are two sports halls with a small and a large bowl with a total area of 52.7 square meters, respectively. and 288 sq.m. The large bowl of the pool has dimensions of 50 mx 21 m. In this pool there are 8 (eight) lanes with a difference in depth from 1.8 m to 5.0 m. The large bowl is made according to the Olympic standard and is equipped with: 2 underwater observation windows, 106 bottom nozzles, 138 overflow nozzles, 78 "mud" nozzles.
In the water treatment system, disinfection with ultraviolet and ultrasound is used, which allows to reduce the use of chlorine by 5 times. The large and small bowls of the pool are lined with special tiles for VITRA bathtubs, which meets FINA international standards for competitions. Grab a good mood and swimming accessories - our Coral pool at the base of the Olympic Reserve Sports School No. 22 is waiting for you!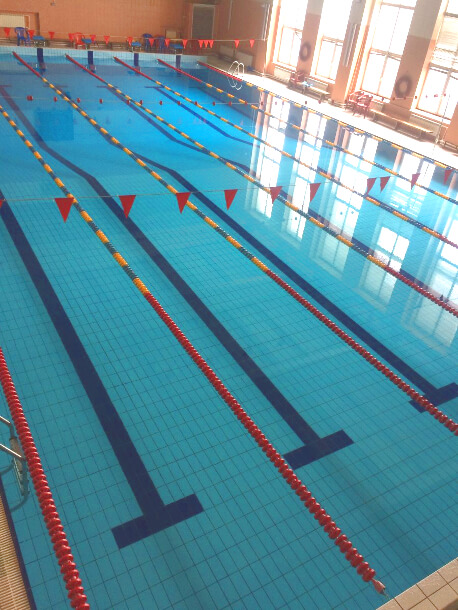 We will contact you
And answer your questions!