Rostov-on-Don, 79/14 Sholokhova avenue
16th Line gallery
We invite you to visit the first Rostov art gallery of contemporary art, which entered the European market - 16THLINE. The gallery is located in the historical part of the old Rostov-on-Don, the exposition area of the gallery is 300 m² and it occupies two floors.
16thLINE art-gallery was founded in Rostov-on-Don in 2009. Various festivals, exhibitions and other events of the cultural life of Rostov-on-Don are regularly held in the gallery.
Way from Valencia hotel to 16th line gallery:
By car: 10 min
By public transport:18 min
Motorway distance: 3,3 km
See driving directions to 16th line gallery
Rooms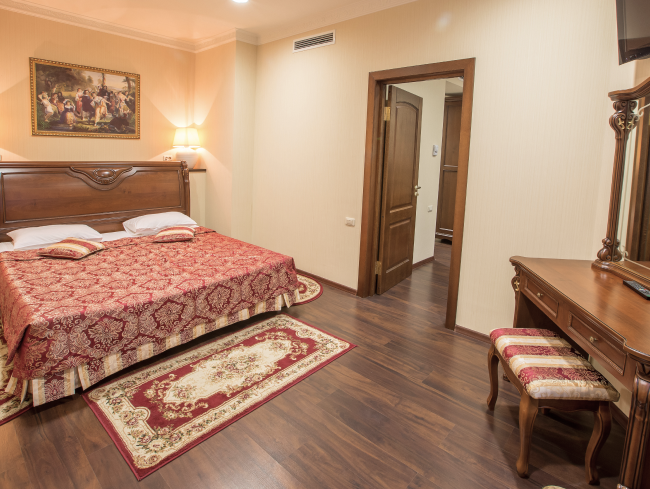 Suite
Improved design and panoramic view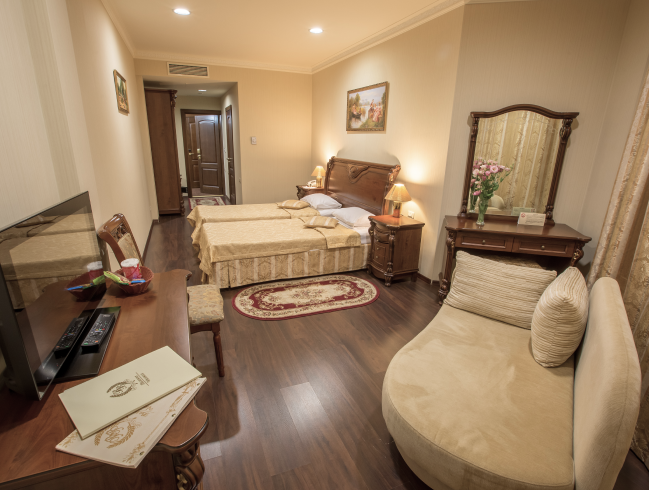 Business
Excellent interior composition combined with respectability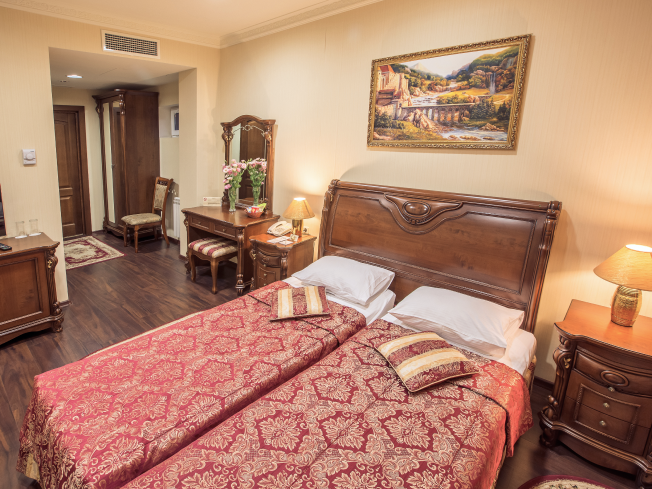 Standard
Amazing combination of style and comfor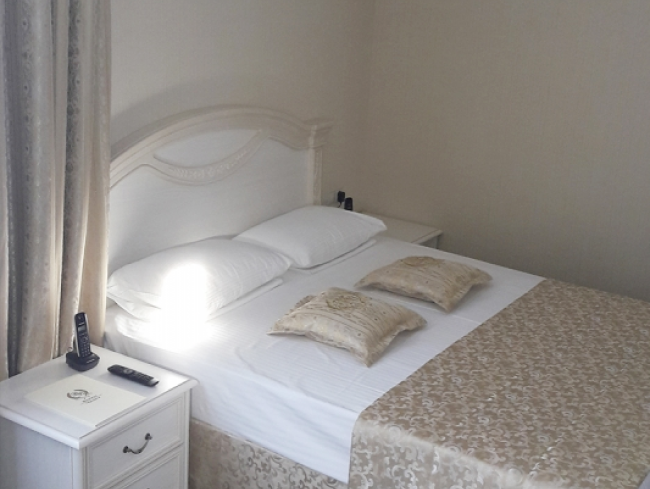 Economy
Everything you need for comfortable rest
16thLINE art-gallery is located in a five-level building, featuring original architecture and carefully thought-out interior space. The exposition consists of the best works of world contemporary painting. Today, the 16th Line own fund has more than 300 works by domestic and foreign artists of the 20-21 centuries. The works of young artists from the south of Russia are widely represented, whose personal and group exhibitions are held within the walls of the 16th Line.
The art gallery organizes city festivals, takes part in various international projects and contemporary art fairs. The 16th Line regularly hosts lectures and workshops. Visitors also have the opportunity to get advice from professional art historians and experts. We invite you to plunge into the world of contemporary art and culture of Rostov-on-Don!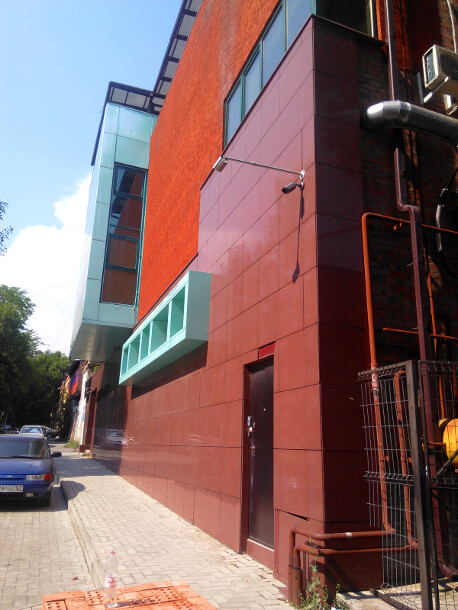 We will contact you
And answer your questions!