Rostov-on-Don, 79/14 Sholokhova avenue
Bolshoy cinema
Going to the movies? We recommend you a cinema, a visit to which you will remember for a long time. We present to you the Bolshoy movie center - an 11-screen multiplex located in the very center of the city.
The main advantage of the cinema is the extensive schedule of sessions. The viewer will always be able to catch the picture of their interest in accordance with their desire and time. The repertoire of the cinema includes world blockbusters, as well as films of the arthouse line.
Way from Valencia to Bolshoy:
By car: 11 min
By public transport: 21 min
Motorway distance: 4,5 km
See driving directions to Bolshoy
Rooms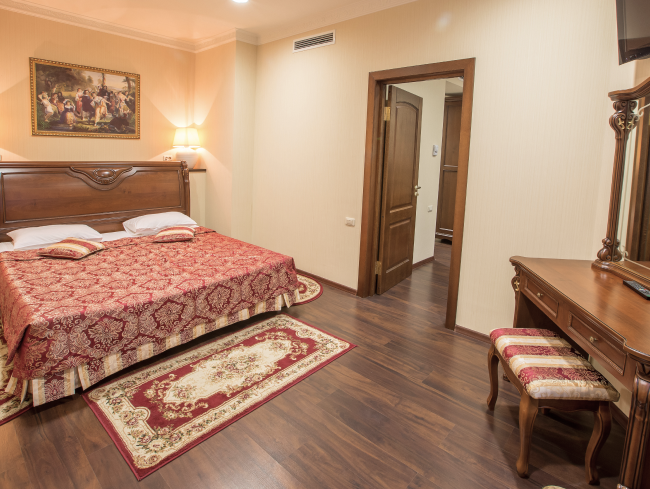 Suite
Improved design and panoramic view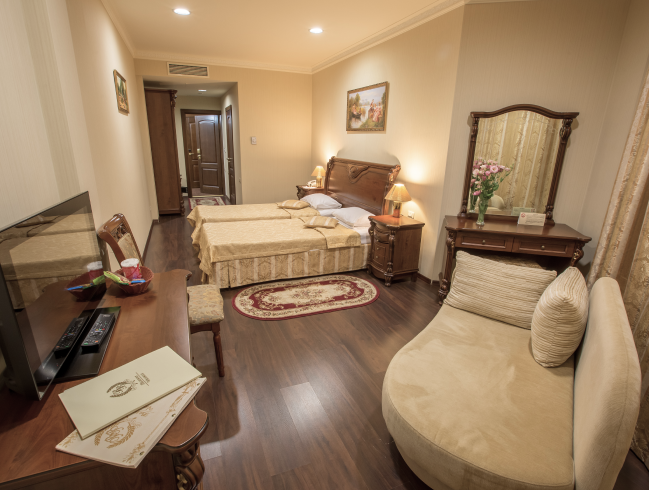 Business
Excellent interior composition combined with respectability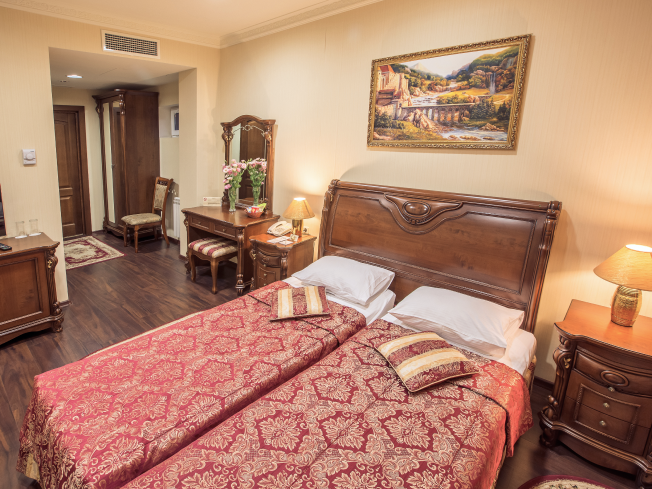 Standard
Amazing combination of style and comfor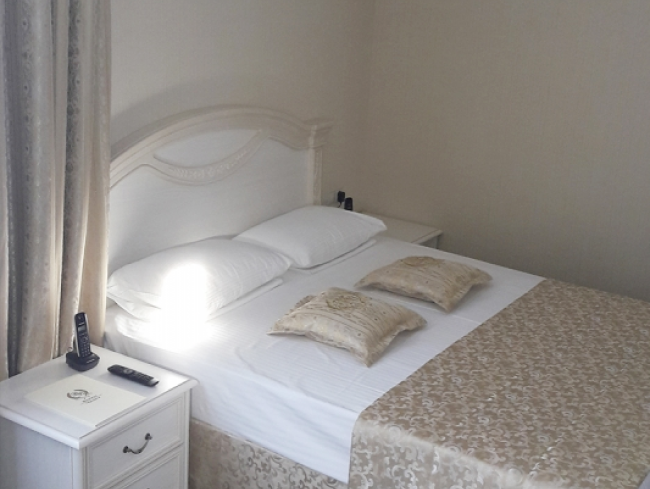 Economy
Everything you need for comfortable rest
The total number of seats in the cinema center is 1122. It is possible to enjoy the next masterpiece of the film industry in full from anywhere in the hall due to the technical features of the screen. For the most sophisticated visitors there is a VIP lounge and a VIP box. Here you can watch a movie in a superior environment. Special ergonomic chairs with adjustable position make it possible to sit as comfortable as possible while watching.
There is a cinema bar in the cinema. You can sit with friends after the movie and enjoy meals in the food court areas: Russian restaurant Pechkino, pizzeria Campania Pizza & Pasta, pub Oscar Pub, Lebanese restaurant Grill Garden, Chinese restaurant Mandarin, fast food restaurant "Subway". For younger guests there is a children's entertainment center. A trip to Bolshoy cinema will be remembered for a long time!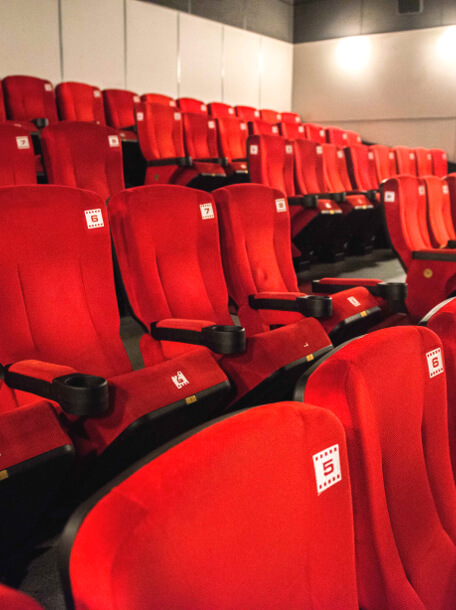 We will contact you
And answer your questions!