Rostov-on-Don, 79/14 Sholokhova avenue
Horizon shopping mall
If you want to relax and have a good time, we recommend you to go to the Horizon shopping center. This super-regional family shopping and entertainment complex has more than 350 stores representing well-known world and Russian brands. The total area of the shopping center is 184 878 m², parking is designed for 2954 places.
Horizon satisfies the most demanding requirements in the field of shopping, as well as in the field of entertainment and services.
Way from Valencia hotel to Horizon mall:
By car: 20 min
Motorway distance: 8 km
By public transport: 40 min
See driving directions to Horizon shopping mall.
Rooms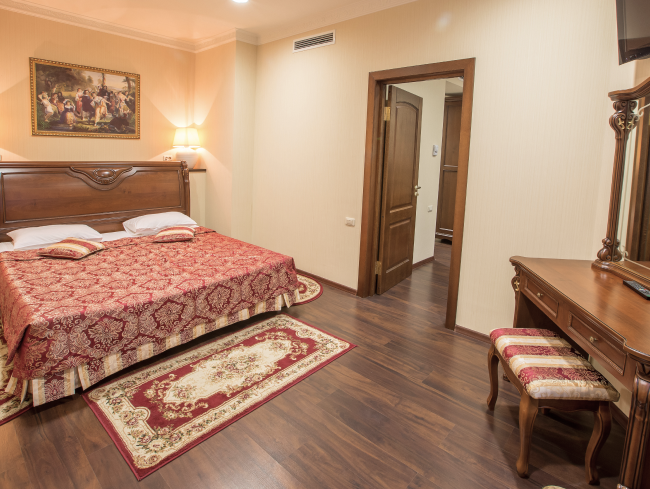 Suite
Improved design and panoramic view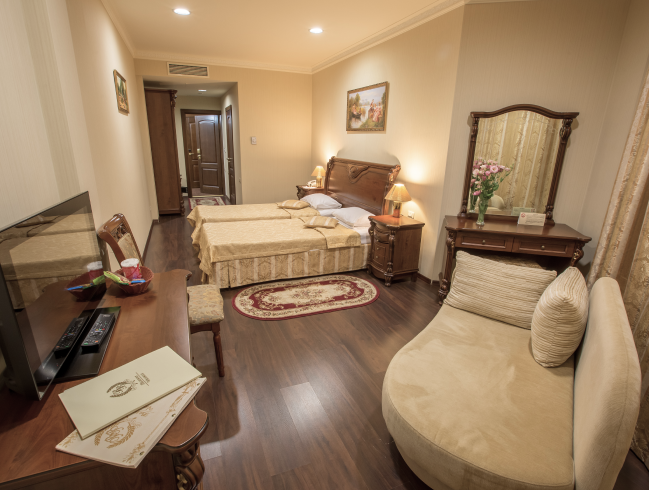 Business
Excellent interior composition combined with respectability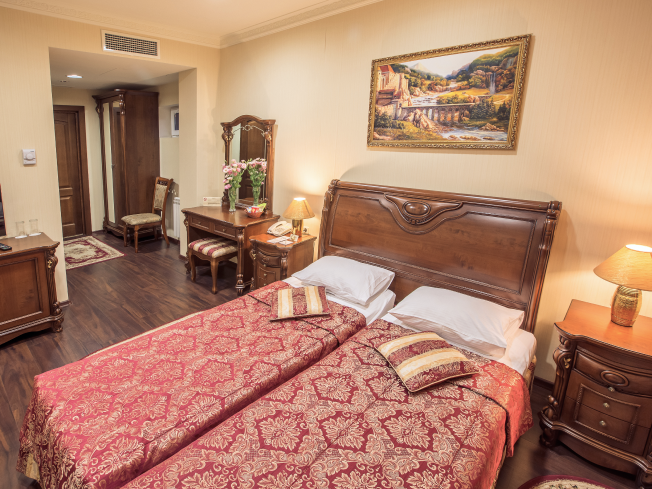 Standard
Amazing combination of style and comfor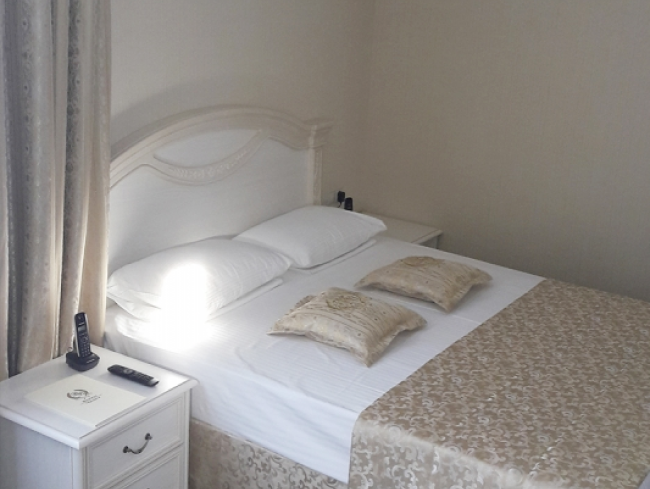 Economy
Everything you need for comfortable rest
The brands of various segments are represented in the shopping malls of Horizon: premium, middle-up, middle and mass market. Thanks to the widest selection of clothes, shoes, accessories, cosmetics, perfumes and household appliances, visitors with different levels of purchasing power and all ages find here exactly what they were looking for.
A truly family-friendly shopping concept implies: CINEMA & EMOTION Horizon multiplex, bowling, karaoke club, H2O all-season water park, Kidburg professions city with educational area, cafes and restaurants, beauty salons and a fitness center with Fitron pool, pharmacies, ateliers, bank branches, Hoff furniture and homeware hypermarket, Auchan hypermarket, car wash, equipped recreation areas.
"Horizon" shopping mall is located on Nagibin Avenue, a five-minute drive from the historical, business, cultural center of the city. Horizon is waiting for you!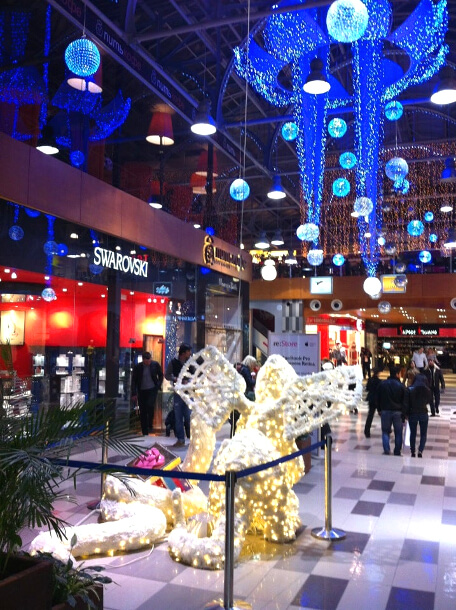 We will contact you
And answer your questions!