Rostov-on-Don, 79/14 Sholokhova avenue
The embankment
We invite you to get acquainted with one of the attractions of our city. The embankment in Rostov-on-Don is the best place for a family vacation. There are shady and well-groomed alleys, beautiful views of the Don River and many catering establishments.
For the comfort of vacationers, benches were set along the entire promenade, flowers were planted andlawns laid, fountains always work in the summer and you can also see many different monuments and sculptures.
Way from Valencia hotel to the Don Embankment:
By car: 17 min
By public transport: 40 min
Motorway distance: 5,9 km
See driving directions to the embankment.
Rooms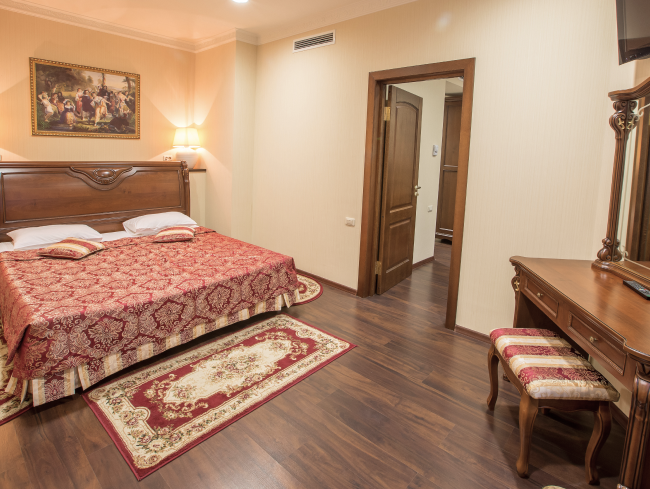 Suite
Improved design and panoramic view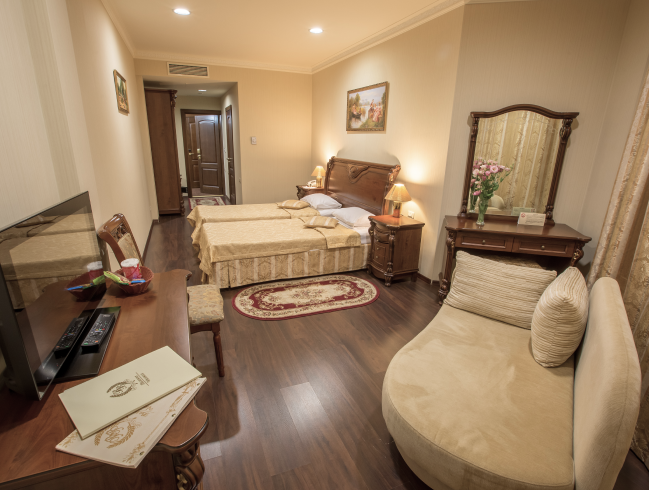 Business
Excellent interior composition combined with respectability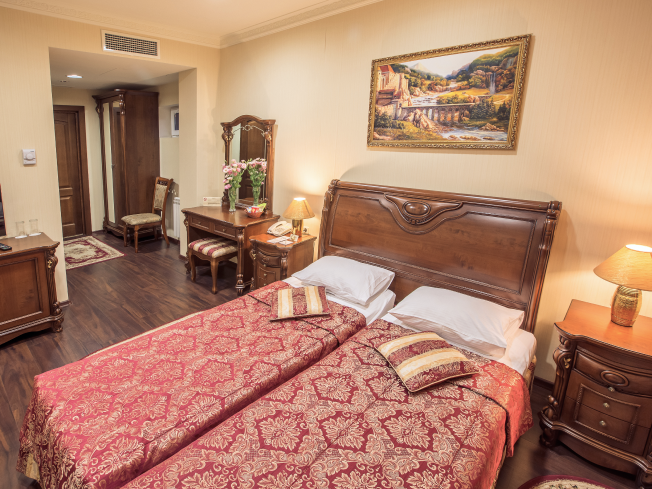 Standard
Amazing combination of style and comfor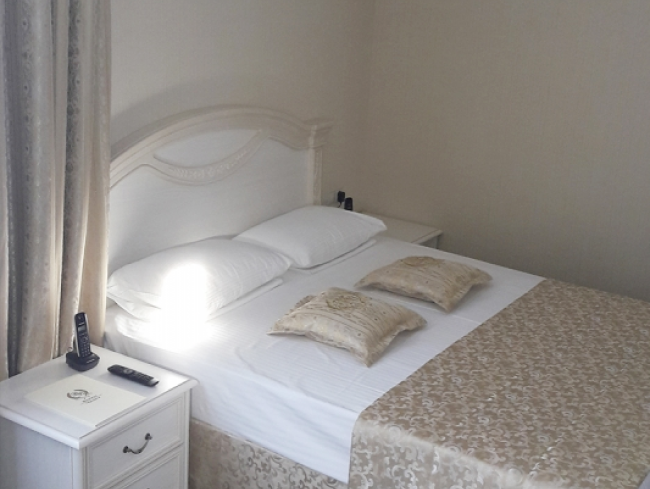 Economy
Everything you need for comfortable rest
Today, the Don Embankment gathers a large number of people, attracting them not only with a place to relax, but also with many entertainment venues. The selection of various cafes, restaurants and bars is huge. The Petrovsky Fountain is a new generation fountain. It is light musical and multifunctional. The fountain is controlled not by simple water valves, but by a whole hardware-software complex of electronics. The fountain is able to perform 10 colorful water-light compositions to music. The system of pumps with frequency controllers, high-speed valves, underwater lights works as a single harmonious orchestra in water show mode.
Also, for a fee, you can ride a boat on the Don. The routes are very different, but the most popular is an hour's walk. For any age, desire and budget, the embankment of the Don River can offer relaxation and entertainment.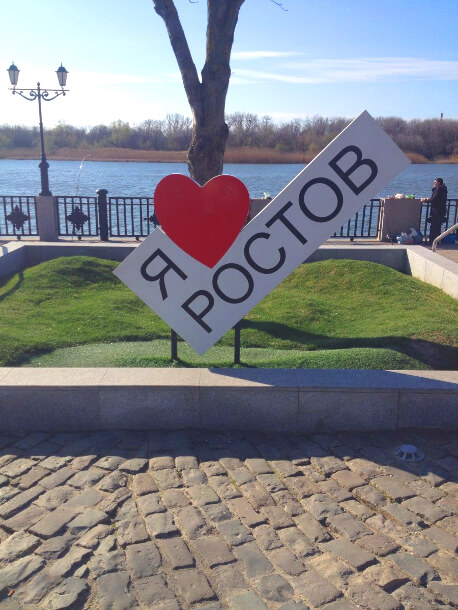 We will contact you
And answer your questions!