Rostov-on-Don, 79/14 Sholokhova avenue
Oncological instItute
Hotel "Valencia" is located next to the Oncological Institute. You can rent a comfortable hotel right next to the hospital. For nonresident patients of the Rostov Cancer Institute on the 14th line, the Valencia Hotel is a very convenient solution for living. We are 8 minutes away by car or half an hour walk along Ostrovsky park or along the shady Chentsova street. The staff is especially sensitive and attentive to its guests, and quiet and comfortable rooms can become an island of calm.
The institute has 17 clinical and 9 diagnostic departments, as well as 5 scientific and experimental laboratories.
Way from Valencia hotel to Oncological institute:
By car: 8 минут
By public transport: 19 min
On foot: 23 min
Motorway distance 2,9 km
See driving directions to Oncological institute (14th line street).
Rooms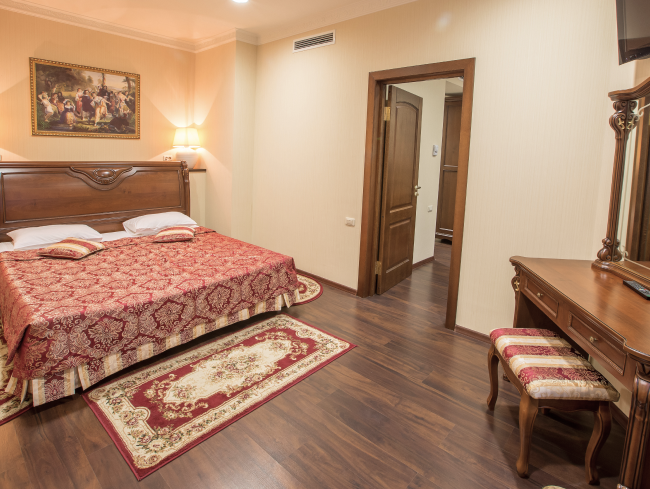 Suite
Improved design and panoramic view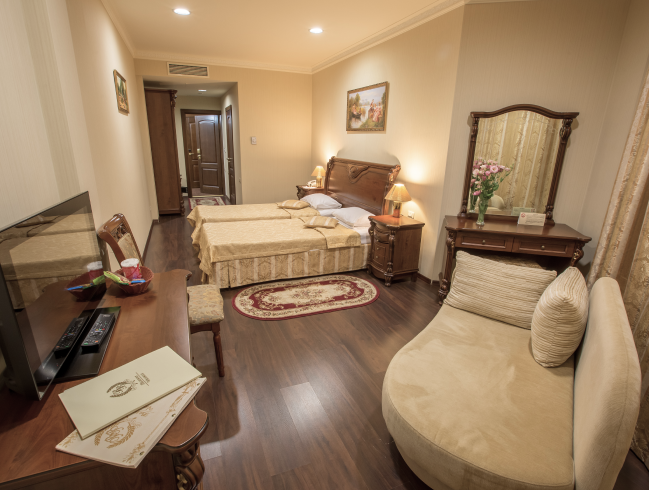 Business
Excellent interior composition combined with respectability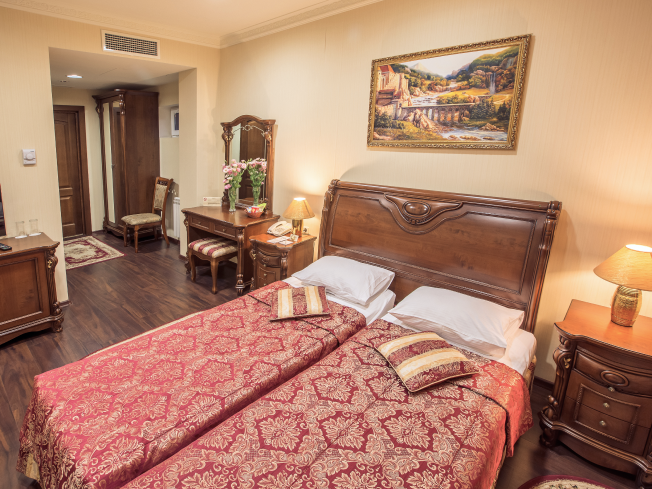 Standard
Amazing combination of style and comfor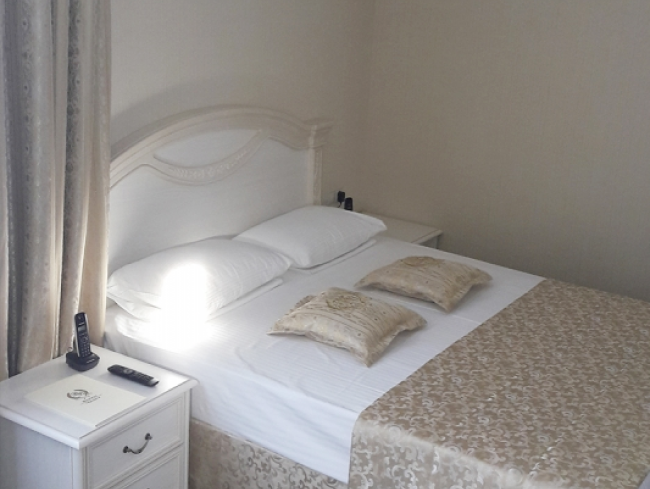 Economy
Everything you need for comfortable rest
The Institute had a massive modernization. The material and technical base was updated, new departments and laboratories were opened, advanced technologies were introduced, unique operations were carried out. The consultative and diagnostic department, which receives over 130,000 people a year, is hosted by highly qualified specialists. Diagnosis and treatment are carried out on modern equipment.
The clinical base of the institute is 744 beds. Treatment is received by over 20 thousand patients per year. Over 8,000 patients receive high-tech medical care, and over 13,000 receive specialized medical care. The institute is equipped with 25 operating rooms, where more than 200 surgical interventions are performed weekly.
Rostov Cancer Research Institute occupies a leading position in the study and application of modern methods of treatment of oncology.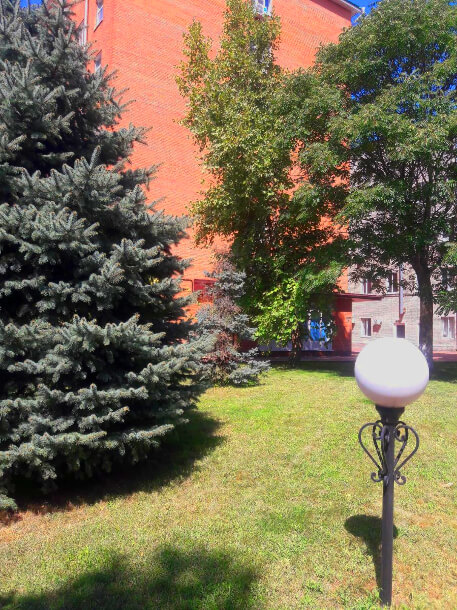 We will contact you
And answer your questions!